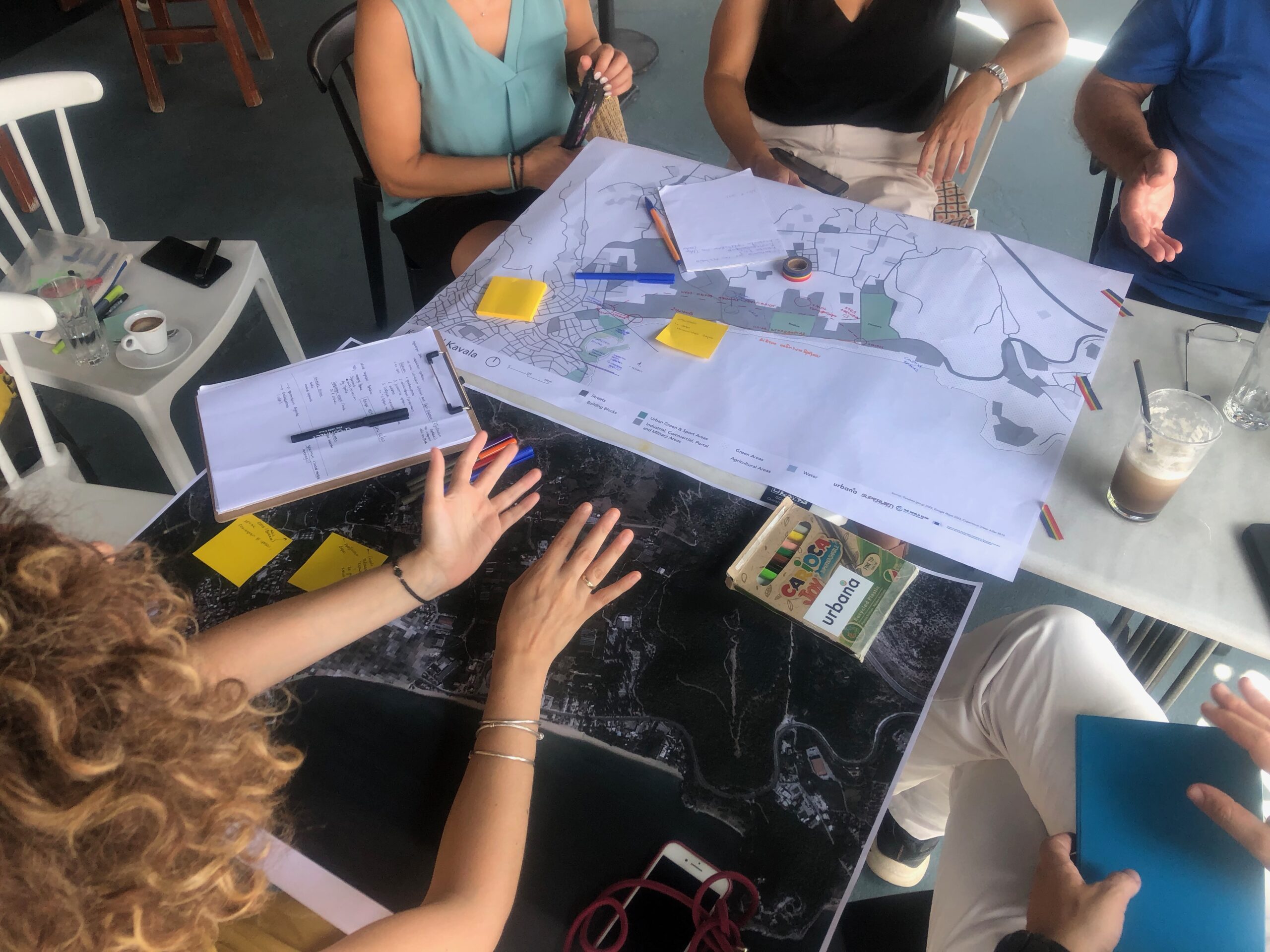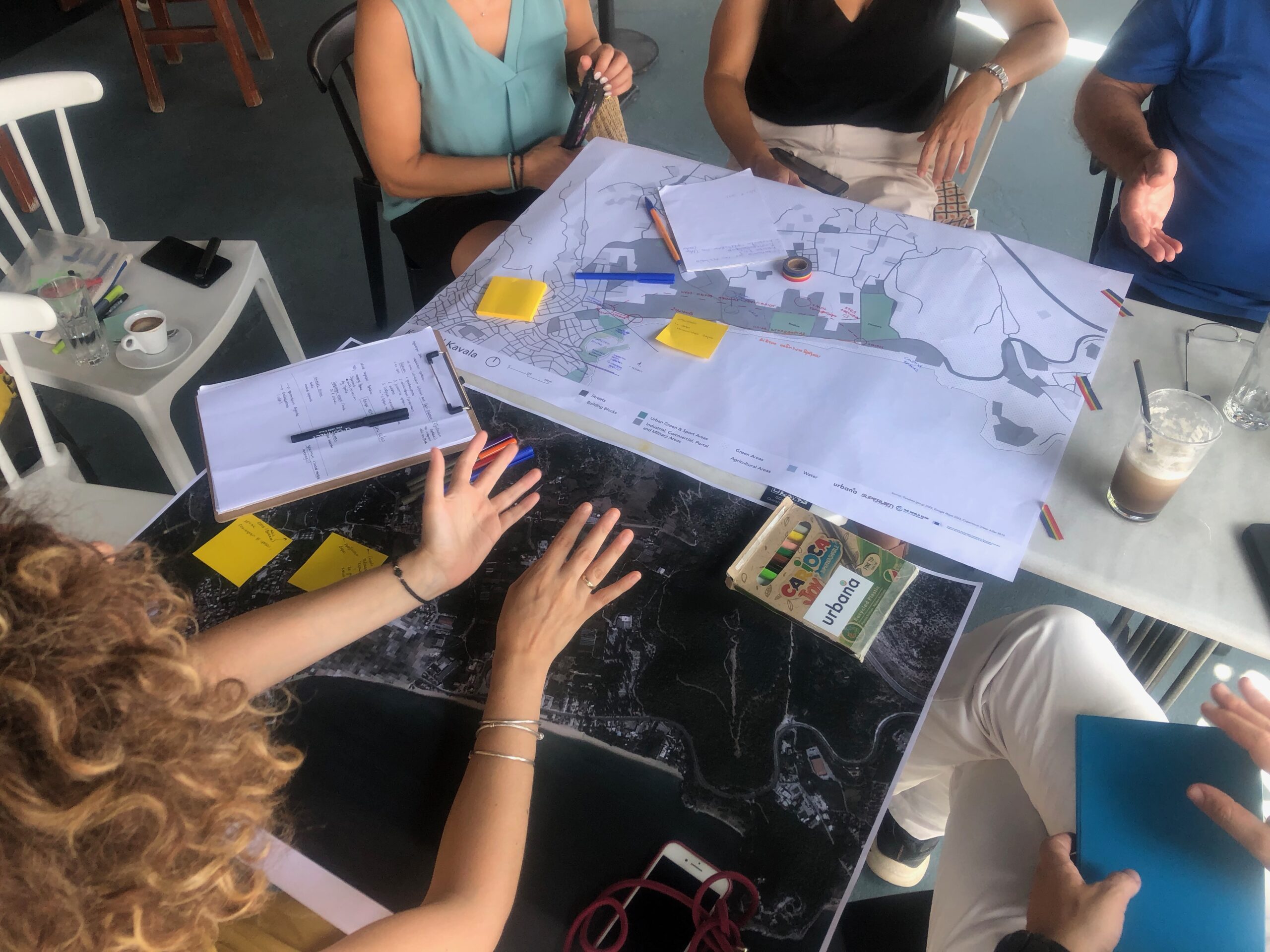 In the last years in Greece, there has been an increasing interest in new urban planning due to the limited availability of land in urban areas. Nevertheless, the existing urban development strategies mainly aim to increase tourism in Greek cities and peripheries, neglecting the needs of the local population at times.
The project "Neighbourhood level visioning and participatory planning in 3 cities in Greece" aims to engage and mobilise the residents of Kalamata, Kavala, and Heraklion Crete, to participate in the urban planning processes. The goal is to create green, sustainable, and livable communities that respond to people's needs and desires. 
During the project, we will: 
Carry out desk research about the existing land use and urban planning processes in the three cities.

Map the characteristics of the local population and identify any gender-specific challenges.

Implement participatory workshops in Kalamata, Kavala, and Heraklion Crete with the locals.

Develop a Neighborhood Level Action Plan with nature-based and sustainable solutions. 
Our approach to urban planning is participatory and dialogue-oriented. Through this innovative, transparent planning process we propose, the three municipalities can learn from each other's progress and develop plans taking into account the local conditions of each city while saving resources. We believe that this initiative will contribute to making these Greek cities more inclusive for all residents.
Location: Kalamata, Kavala, Heraklion Crete
Period: June 2023 – March 2024
The project is part of the Technical Assistance for Sustainable Urban Development in Greece implemented by the World Bank with the support of the European Commission's Directorate-General for Regional and Urban Policy (DG REGIO).
In collaboration with the architectural studio Superwien.